The Office of Public Defender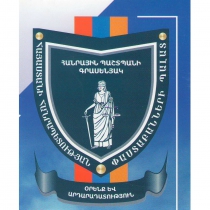 General information
The office of Public Defender is founded to provide socially vulnerable classes of the RA with free legal aid in cases and order provided by law.
Public Defender shall be an advocate employed in the Office of Public Defender and acting under an employment contract concluded with the Chairperson of the Chamber upon submission of the Head of the Office of Public Defender. Public Defenders shall be remunerated for their work from the State Budget prescribed by law order.
Free legal aid of criminal cases is implemented on the basis of the decision of the head of legal proceeding by appointing a public defender. Free legal aid of civil, administrative and constitutional cases is provided on the basis of citizens' applications by the Head of the Office of Public Defender prescribed by law.
The Office of Public Defender has 53 public defenders 50 out of whom work on the full time basis. 27 public defenders work in Yerevan, 26 work in the regions.
Download regulation
The specialization and the allocation of public defenders are defined with the decision N.62-L (dated on 28.02.2014) of the Chairman of the Chamber of Advocates.
Download the decision
You can download the reports of the Office of Public Defender here.