LIDA AVANESYAN EXPRESS HER THANKS TO ADVOCATE ARMENUHI ARAKELIAN
12.08.2014 09:49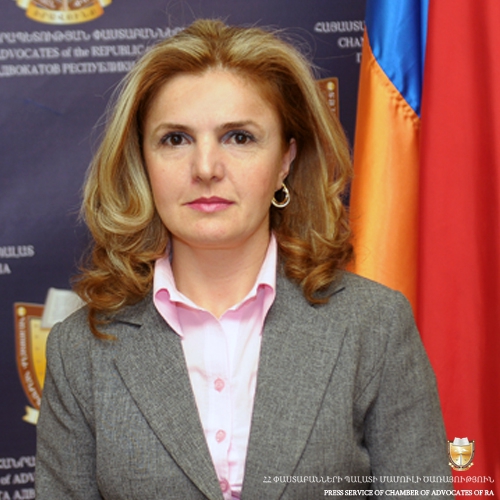 The Chamber of Advocates of the RA continues receiving letters of appreciation regarding to the diligent work of advocates. This time a letter of appreciation was received by the resident of Yerevan, educator, now also pensioner Lida Avanesyan.
"Regarding to the realization of a hereditary case I have dealt with a member of your Chamber, advocate Armenuhi Araqelyan (license number N.306).
I want to show my opinion about her.
Armenuhi Araqelyan is skillful, knowledgeable, disinterested, professional in his work and the most important she is a person endowed with human qualities. She carried out the mission entrusted to her with great success honorably completing the whole process.
I am thankful that the Chamber of Advocates of the RA is staffed by such kind of fair and polite advocates" writes Armenuhi Araqelyan.
DOWNLOAD
BACK