PUBLIC DEFFENDER
03.09.2014 06:32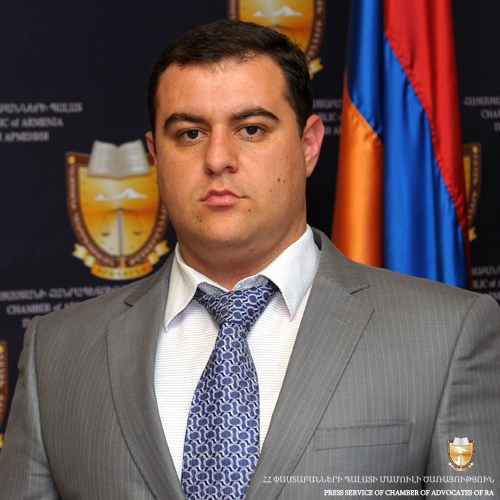 The Chamber of Advocates continues receiving letters of appreciation from the citizens. This time Ruzanna Grigoryan from Armavir Marz thanked the public defender Karen Stepanyan. Ruzanna Grigoryan writes."My son Grigor Antion Kalusyan is accused in the intended crime according to the Article 177, part 3, point 1.1 of the Criminal Code . The case is being investigated in the seat of Echmiadzin, Court of General Jurisdiction of Armavir Marz".
At the beginning of the case we had a lawyer based on payment but we refused his services and we demanded a public defender. My son's request was satisfied and our public defender was Karen Stepanyan. He shows conscientious and caring attitude towards my son and fulfilled his professional duties with great responsibility. I personally interacted with him understood the real meaning and role of the advocate.
With this letter I want to express my deepest gratitude to public defender Karen Stepanyan and The Chamber of Advocates of the RA. It is welcoming that there are such kind of diligent and competent young advocates, who are the future of our country.
DOWNLOAD
BACK