ADVOCATES ORGANIZED INFORMATIONAL ACTION ON THE DAY OF LABOUR
01.05.2014 13:43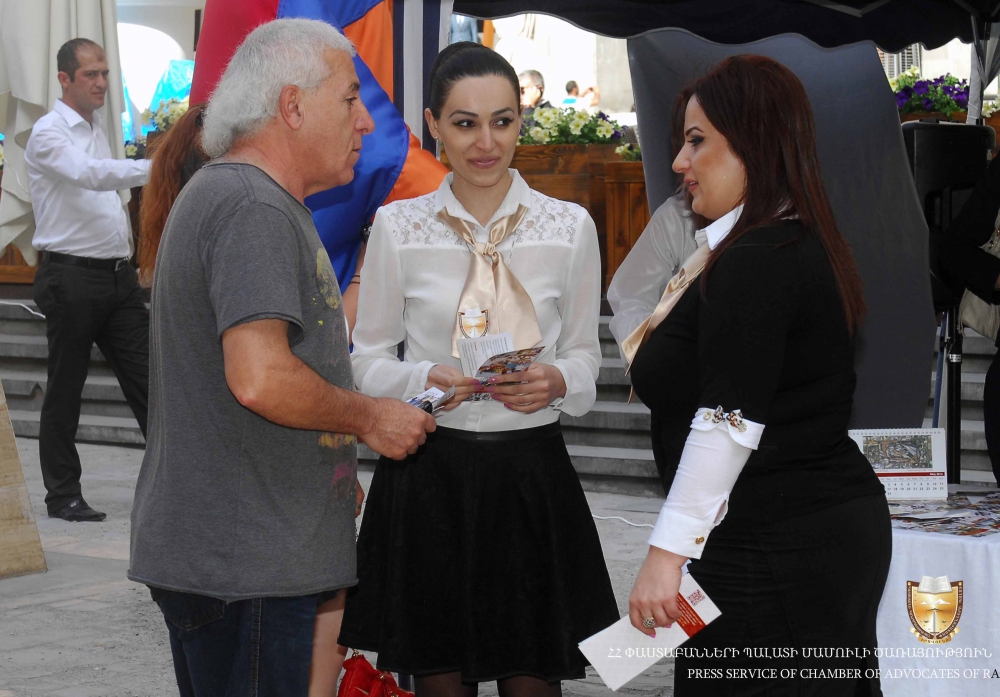 On 1 May The Chamber of Advocates of the RA with the participation of the Youth Board of the Chamber and with the students of the School of Advocates of the RA organized informational action in the North Avenue on the occasion of the Labor Day. The Slogan was "protected workers, conscientious employer, powerful Motherland".
On the occasion of the Labor Day The Chairman Ara Zohrabyan congratulated the employers and mentioned that both Armenian employer and Armenian employee should know that they are protected. I urge you to protect your own labor rights.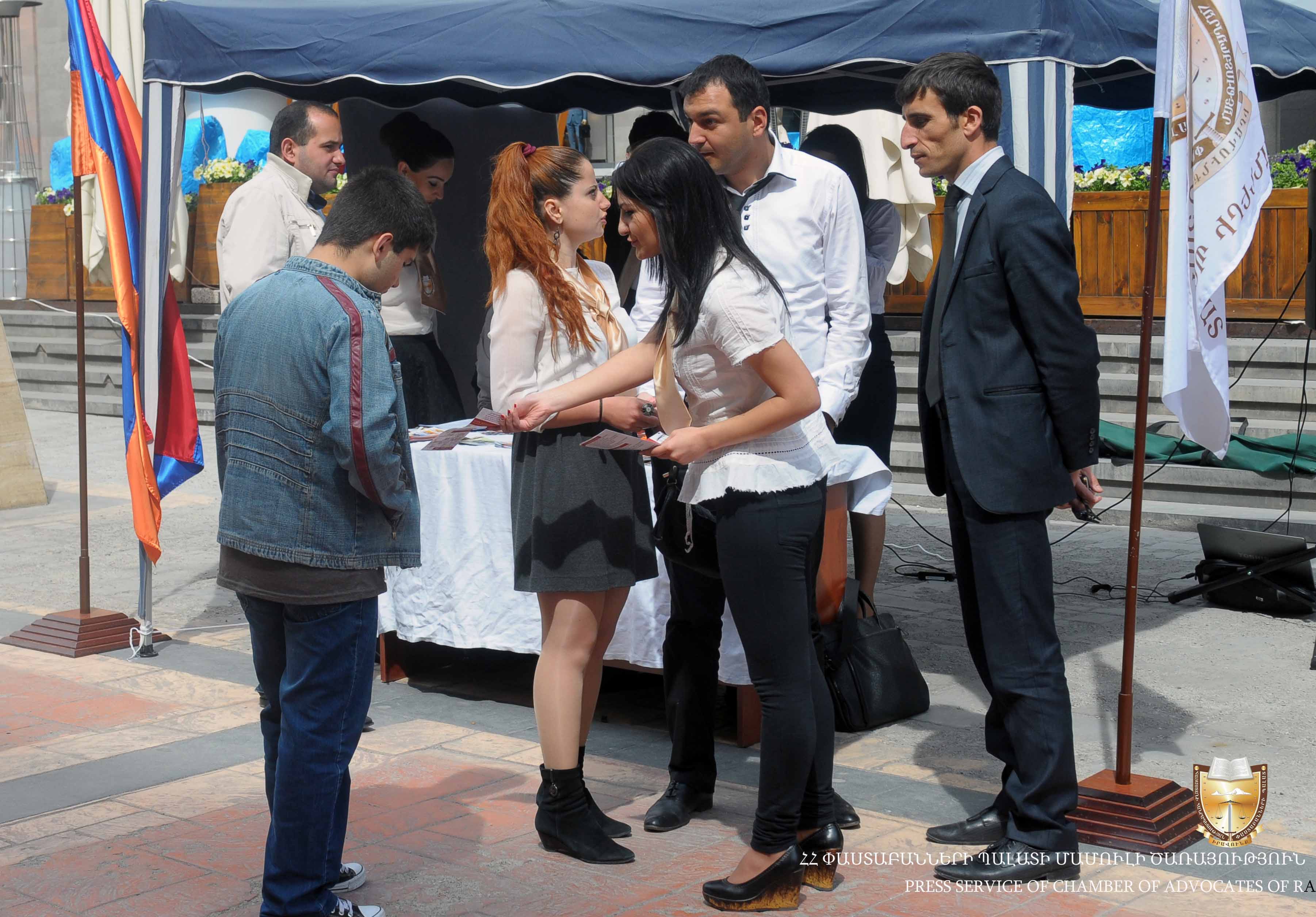 According to Ara Zohrabyan in labor disputes judicial precedents are mainly in favor of the employee. Young advocates distributed about 500 leaflets to the citizens and answered to their questions. In leaflets there was a little information about labor discipline and rights.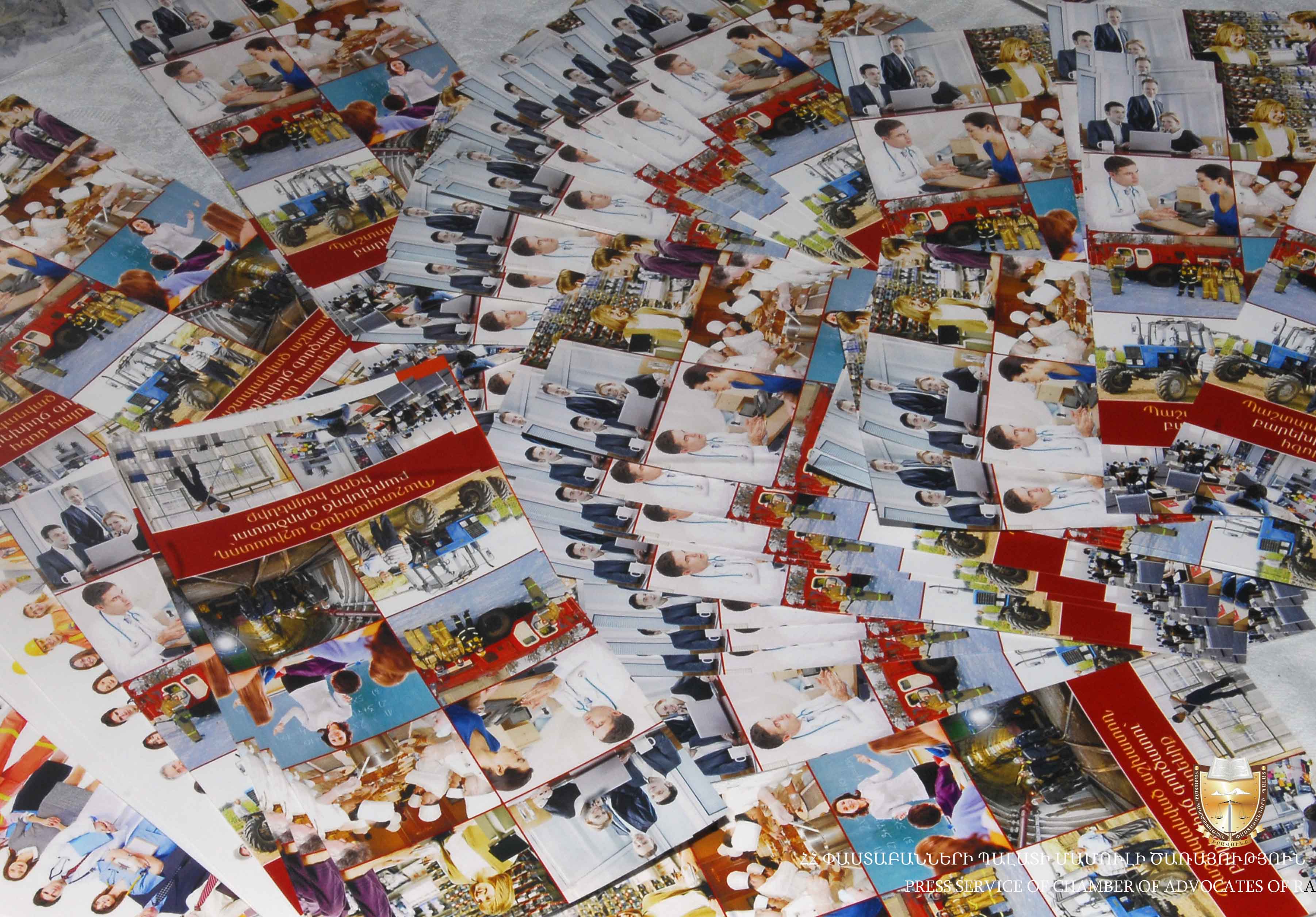 You have right
1. To work in harmless conditions
2. To get salary completely and on time
3. Job break
4. Holiday
5. To get benefits in case of temporary disability
Do not forget
1. Subject to labor discipline
2. Be present at work on time
3. To do your work and assignments of the employer in good faith
Dear citizen by recognizing and protecting your rights, implementing your labor duties in good faith today , you are making the future of Armenia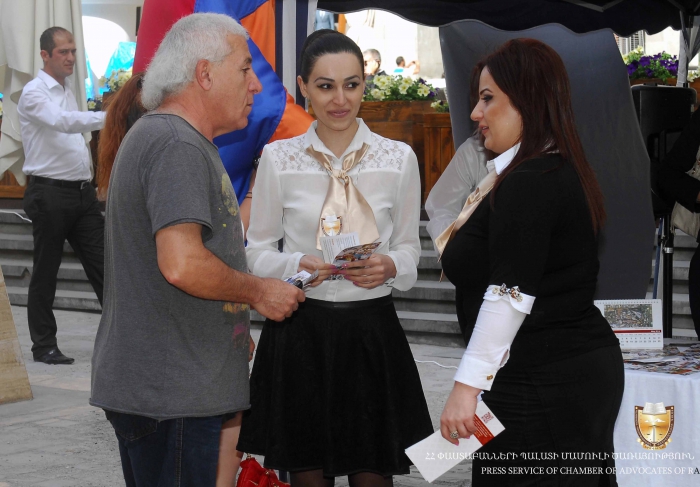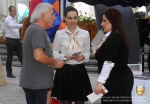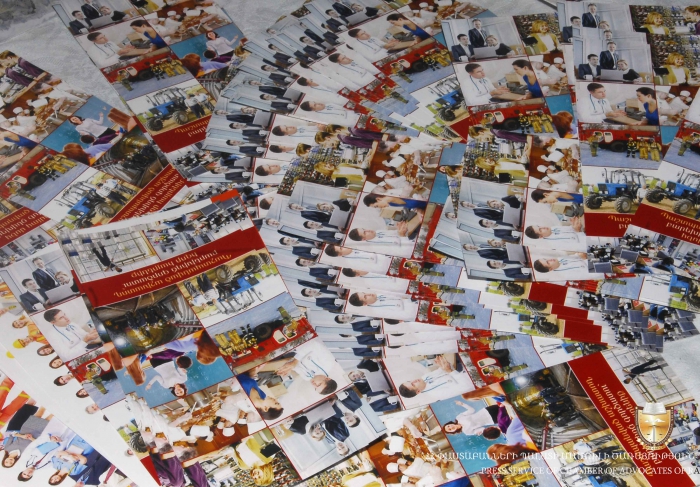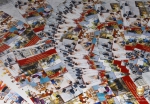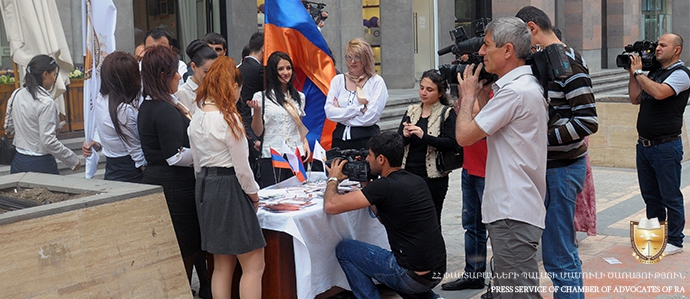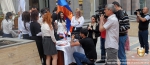 PREV_NEWS:

THE GUEST OF "THE FIRST INTERVIEW" IS THE HEAD OF THE CHAMBER OF ADVOCATES ARA ZOHRABYAN
RECOMENDED_NEWS
DOWNLOAD
BACK